As an organization we are have been around for a while and every year try to turn out the best plays that we can. Here are some of the plays we have done in the past:
Roshan's Eleven
Three out-of-luck youth take up a fantastic new movie opportunity, unsure what's in store for them. Who's Roshan? What are his Eleven going to do? Why aren't toasters called "tanning breads"? Come find out and enjoy a night of laughs, tears and heckles at "Roshan's Eleven"!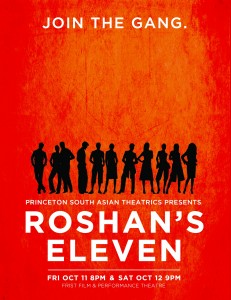 Dude, where's my Karma?
As a result of the bad investing of karma by the gods of Godman Sachs there is a karma crisis on earth and a hostile takeover! The gods need to work together with the humans to regain their powers and heaven but also have to overcome Hercules hitting on everything that moves and Zeus' many children in this play that is sweeter than a Mango Lassi.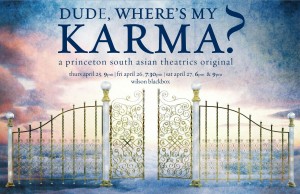 The Masala Chai Candidate
As the Masala Chai Acting Troupe, the coolest South Asian Theatrics group in Princeton, loses its leader, two contenders rise to run for its presidency and lead the group into the future! Watch as some of the most outrageously run campaigns push the election into the national spotlight and challenge the candidates to their very core.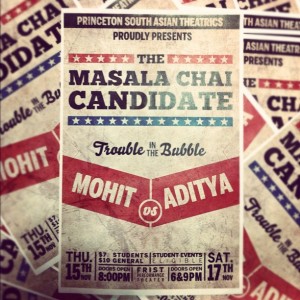 Bombay Confidential
Join Nitin Kulkarni, our newly promoted officer in the Bombay Police Force get his hands dirty in an organization filled with the dirtiest- and wackiest- secrets. The criminal mastermind Hairy-Chin Chaddha remains at large, a step ahead of the Bombay Police…and things have gone terribly awry. Can THIS GUY make sense of the situation? Eh. Better question- think you can you do it before him?

Birds, Bees and Biodata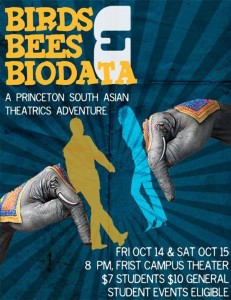 Honey, I time traveled the kids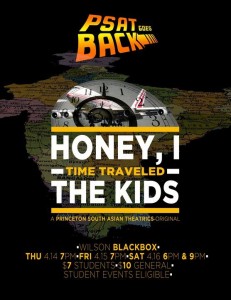 Dial M for Marriage Murder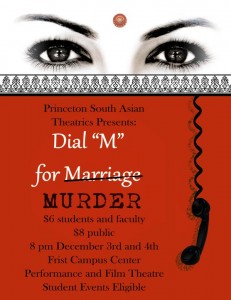 Ramesh and Juhi
Kiss me again, Kavitha